In an unexpected and shocking announcement, Elon Musk's 18-year-old son Xavier has petitioned to change his gender and become a woman named Vivian Jenna Wilson. Although Xavier hasn't spoken out too extensively about the transition, a major reason is apparently that the teen no longer lives with or wishes to be connected to their biological father "in any way shape or form."
They've already legally filed to change their gender and lose their last name. This petition was filed in April — Xavier wants to take their mother's maiden name and wrote the surprising quote about their father in the California court hearing. Xavier hasn't commented on whether or not they get financial support from their father, who has a $213 billion dollar fortune, making him the wealthiest man alive.
50-year-old Musk had Xavier with his first wife, Canadian author Justine Wilson back in 2004. The two met at Ontario's Queen University. They had a total of five children together and Musk still has joint custody of them. He also shares two other children with his recent ex, Canadian singer Grimes.
No one is exactly sure why Xavier is expressing such a strong rejection when it comes to their dad, and Elon Musk hasn't commented on it yet. We don't even know if he was aware of his kid's plan before the court documents were filed.
However, we do know that Musk has been outspoken when it comes to trans issues. He recently complained about people using their own pronouns. After this came to light, Chasten Buttigieg, husband of transport secretary Pete Buttigieg, replied, "I hear your frustration, sweetie. See me after class and we can go over the worksheet again."
He's also publicly supported Florida governor Ron DeSantis. DeSantis has been condemned by the LGBTQ+ community due to his "Don't Say Gay" bill that bans the discussion of homosexuality and gender identity in classrooms as a form of education from kindergarten through third grade. Even Grimes, his partner at the time, spoke out saying that she "cannot support hate."
Additionally, he called out critics who criticized a new Ricky Gervais stand-up comedy special after calling him 'transphobic'. He wrote, "'The "critics" seek not to critique, but rather to virtue signal. They are out of touch with the people, and so lose their credibility with the people."
When Musk acquired Twitter in a multi-billion dollar deal, the company's employees held a meeting, accusing him of being a bigot and directing their complaints to CEO Parag Agrawal. In the meeting, he was described as anti-trans and anti-gay, which the employees feared would cause issues with recruiting new employees.
A staffer asked the question, "'What should we tell the LGTBQ community at recruiting conferences we're lined up to attend when they ask us why they should come work at Twitter when we just sold ourselves to an open homophobe and transphobe".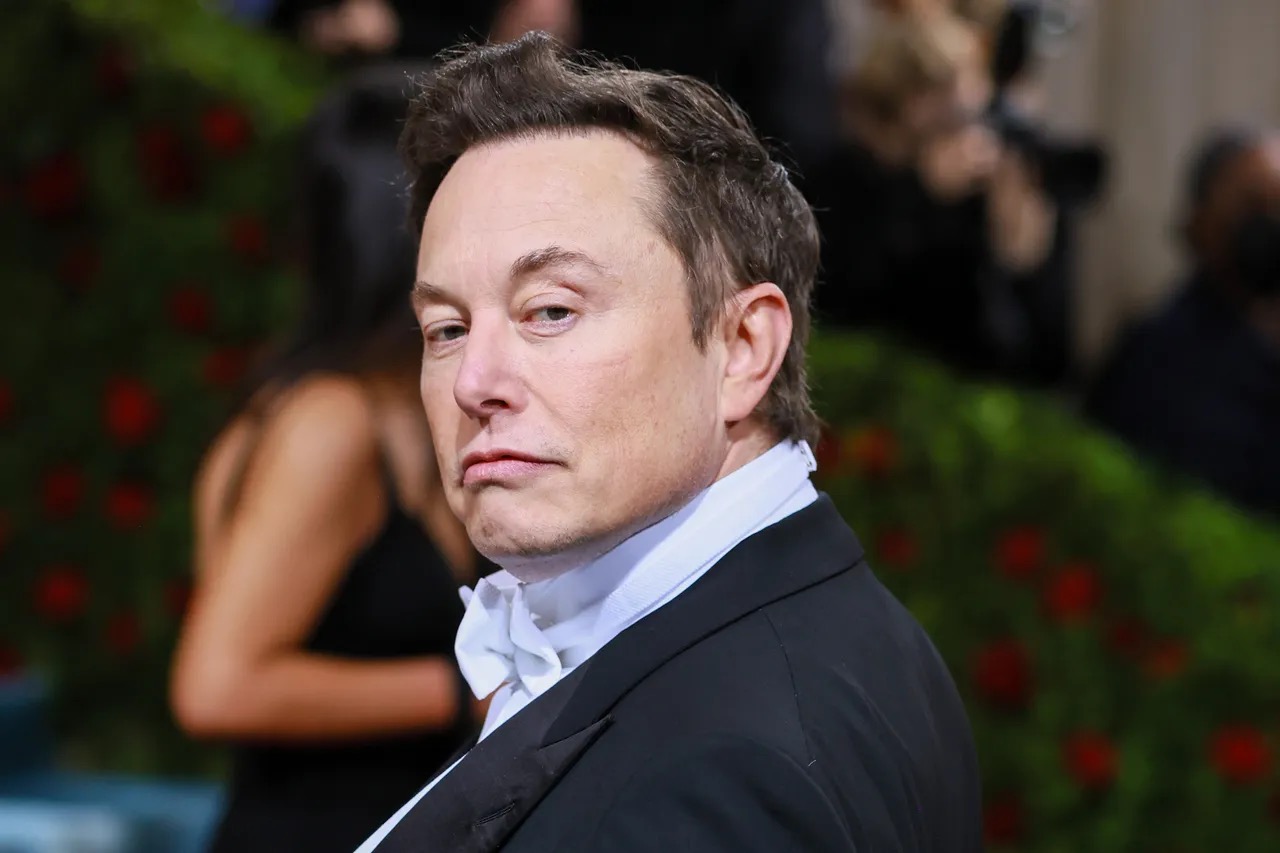 Although this controversial celebrity has insisted he's pro LGBTQ rights and calls Tesla one of the best places for members of this community to work, WikiLeaks source Chelsea Manning has spoken on Musk as the face of right-wing politics. She stated, "The one thing I will say is: he around that time definitely seemed transphobic, and rumor or speculation aside, that's off-limits. I'm going to respond to it. Any transphobia in a transphobic environment is not OK."
We're also not sure what his recent ex Grimes has to say about the issue. The two started dating in 2018 and share two children together named X and Y. For a guy whose kids' names are X Æ A-12 Exa Dark Sideræl Musk, it's interesting that he has such a strong opinion about pronouns and would even go as far as tweeting, "I absolutely support trans, but all these pronouns are an esthetic nightmare."
Grimes and Elon recently separated, and while Musk attributed that to his work schedule, part of that may be due to the fact that Grimes is all about inclusivity and acceptance.
She hasn't been afraid to call him out on his discriminatory actions in the past, and hopefully, she's an ally to Vivian through this difficult time. Either way, we're on the edge of our seats wondering what the latest update will be in this story full of twists and turns.