There's nothing like a relationship between mother and child, but this mother has people raising eyebrows for some of her parenting decisions. She first became notorious on the internet when she shared a questionable video where she was hugging her 16-year-old football player son post-game—with her legs wrapped around him. Now, she's under fire for another reason.
Amber Wright posts a new photo, making fun of the video that made her famous
When Amber Wright, a single mom from Utah, wrapped herself in a somewhat sensuous position around her son's torso, the internet freaked out. It now appears that Amber Wright is trying to take matters into her own hands, posting an image of her entwined with a guy who is most definitely not her teenage son, Brixton.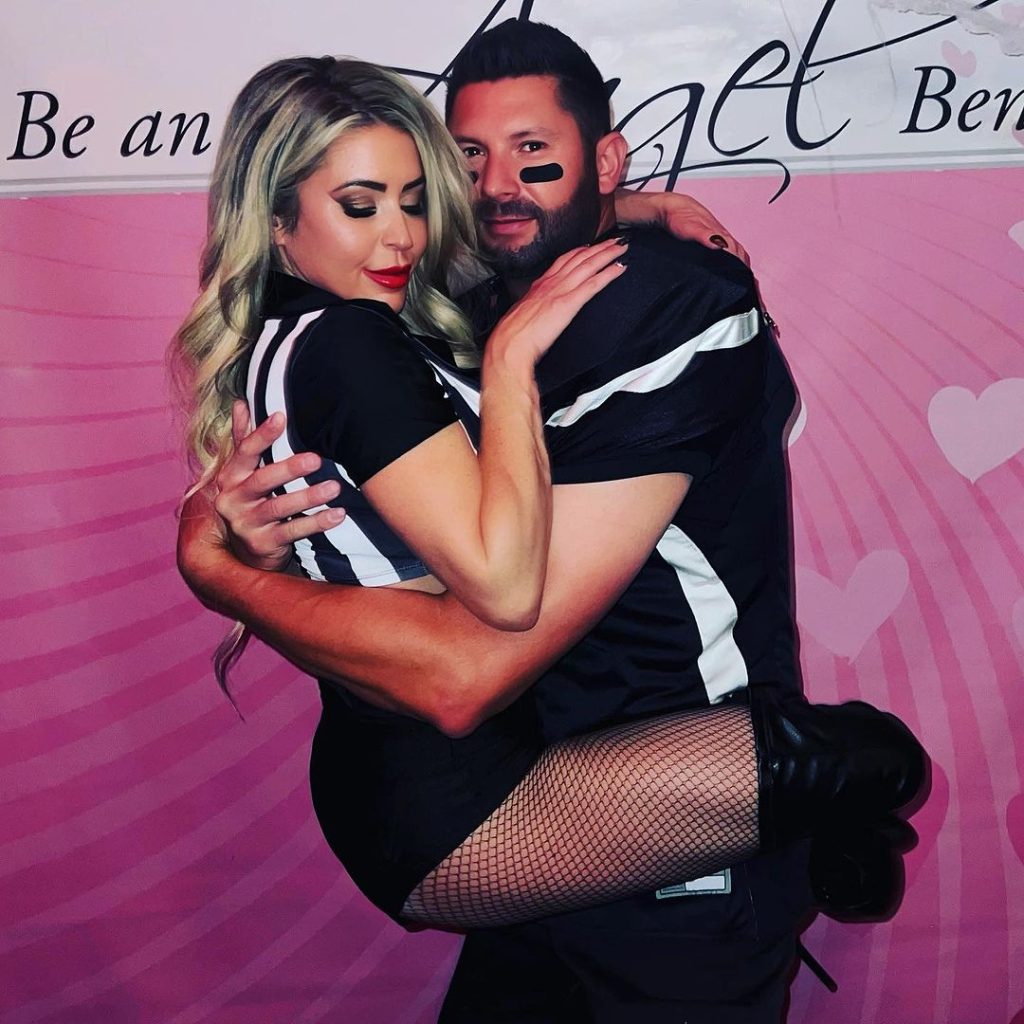 In the caption, she was wrong: "Oops… did it again", in reference to the original infamous photo. In the recreated image, she's rocking a sexy American football referee look, complete with alluring over-the-knee boots, while her partner is dressed as a football player.
Amber's video hugging her son that went viral with 11 million views
A mom jumping into her son's arms and wrapping her legs around his torso isn't the most motherly way to embrace your child, but it's what Amber Wright did after her son played a heated football game. Though she intended to catch an emotional moment with Brixton, her "baby boy," and showcase her pride in him, the internet reacted differently.
The caption read, This boy will forever and always have my entire heart, Gina captured the end of this moment, and I'm SO grateful. When I walked up to hug my baby boy after his game, he immediately picked me up and just held me. It may have been 20 seconds, 30 seconds, or a minute, I have no idea. But in this moment, time stood completely still."
Although some people were grossed out by the video and thought Amber was behaving inappropriately with her son, Brixton himself responded to the backlash by asking the public to leave his mom alone and saying that she never abused him or groomed him. Instead, he called her his hero and told followers to "go bother someone else and maybe hug your own kids."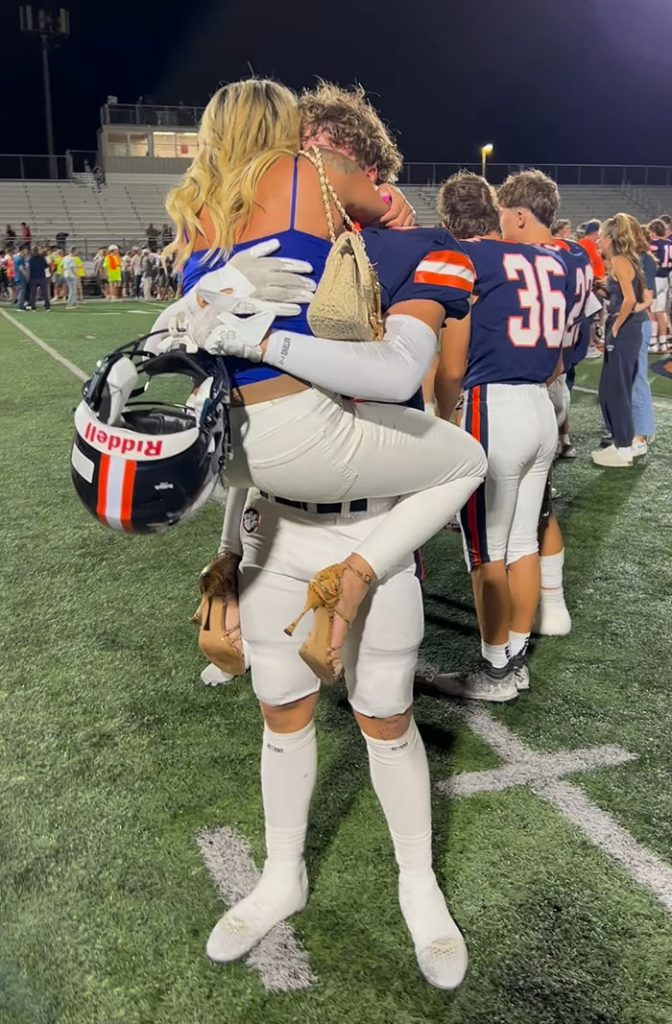 Amber had to state her case after the video
Even after she defended herself in the video and explained that she feels nothing at all romantic towards her son, many were still skeptical and wanted her to stop calling it a hug, mentioning that there would be a double standard if a teen girl were seen doing that to her father, calling the instance "pervie." One user told her: "Humble yourself instead of justifying yourself."
Amber posted a tribute to her ex and got backlash once again
In one post, Amber shared some context for why she shares such a uniquely close bond with her mother. The tragic tribute was to her ex-husband, who passed away from suicide because of alcoholism when Brixton was just 15 years old. Her caption acknowledged that he passed too young, and despite the bad decisions he made, she still missed him and wished he was here with their family. Many IG followers claimed she was writing this post for attention, however.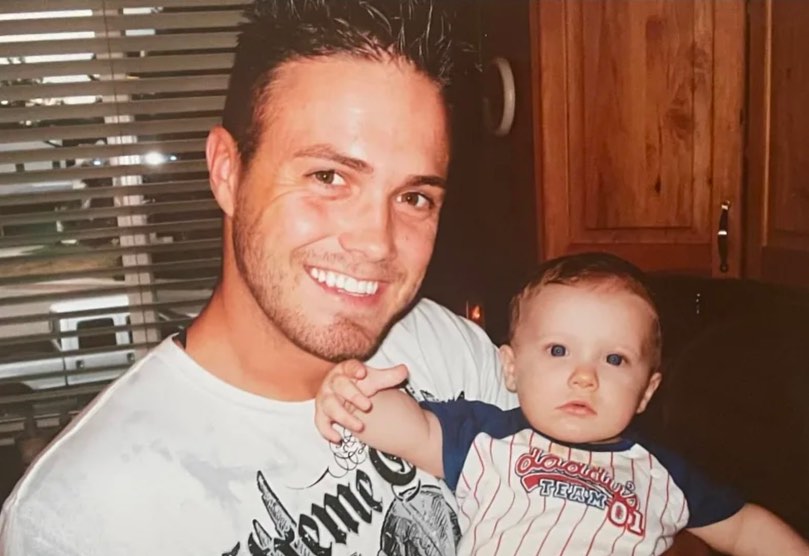 The public agreed that recreating the controversial pic was a bad idea
We can understand getting some context for Amber and Brixton's relationship. Still, the public was quite upset when she seductively repeated the image with a man who was definitely not her son. One fan called it "unhealthy," while another user said, "I could let it slide the first time, but this is just getting weird."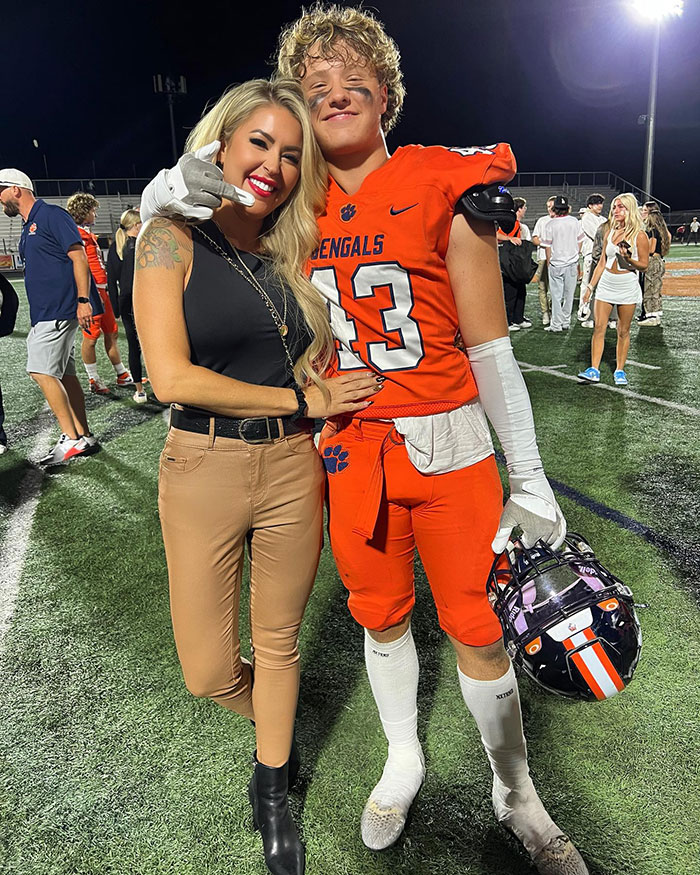 Do you think that this behavior is inappropriate for a mother and son to showcase? Or is it all just an innocent display of affection?