It's no surprise that being a teenager is a difficult time, If you add your dad being Donald Trump to the mix, we really can't imagine what it would be like. On top of that, having your dad become POTUS and growing up in the White House would be mortifying for any teen, who just wants to quietly blend into the background until that whole puberty thing is done.
You might think that the Trump kids form a united front, but in reality, Barron is really on his own. Since his dad has had a few different wives, he has several half-siblings. Tiffany Trump is the outcast of the family while Ivanka, Eric, and Jon Jr take up the spotlight. Barron was just 10 when his dad became president, Jon Jr was 39 and Ivanka was 35. Considering the age differences he has with his siblings, we're not surprised that they don't exactly have a close relationship.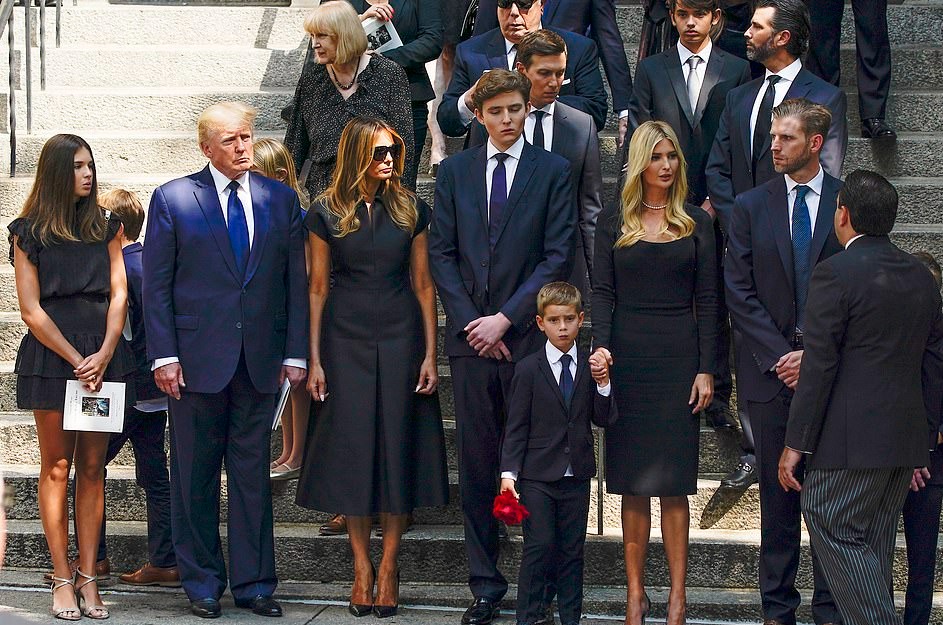 Still, Barron and Don Jr. are at least on fist-bumping terms, and Ivanka has also defended her younger brother when the social media fashion police came for him. But it's Barron and Eric Trump's relationship that is impossible to find information on — and that's because it's nonexistent. In fact, Eric seems to go out of his way to keep his distance. In the documentary "Unprecedented," viewers learn that Donald pitted his kids against each other, with Ivanka steadily remaining the favorite. Some people think Eric is mad that Barron took the title of tallest son. Donald has even been quoted during a GOP even saying "Barron is 6-foot-7, can you believe it? And he's 15. Eric is short — he's only 6 foot 6".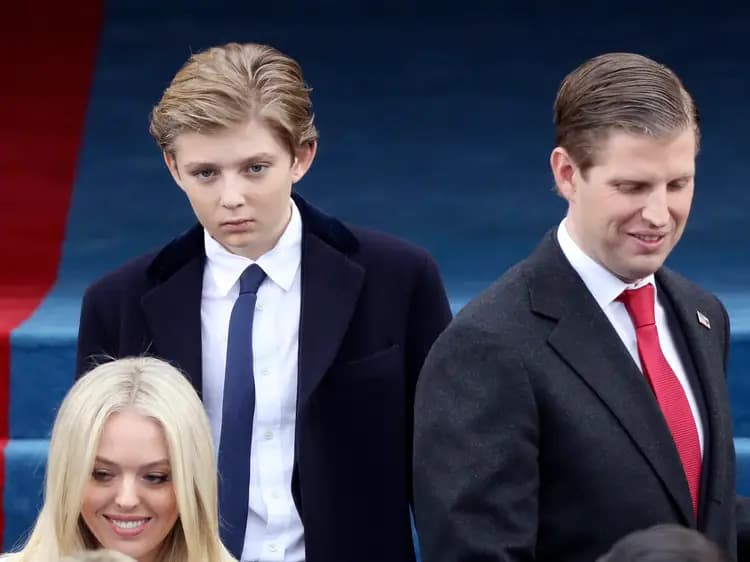 Tiffany and Barron's birth also created a smaller inheritance for his other three kids, which may have caused envy and conflict between them. The three half-siblings are reportedly quite close, although they aren't as close with Tiff or Barron. Despite the terrible divorce that went on between Ivan and Donald, they remained respectful of each other until her death in 2022. With Marla Maples, it wasn't the same.
According to "Vanity Fair", Donald wed Marla in 1993. At that point, she already gave birth to Tiffany. In their prenup, Donald agreed to pay $100,000 in child support until the child turned 21. He even renegotiated the settlement to protect his money if Maples challenged the prenup, showing just how little he trusted her. In comparison, Ivanka got a mansion in Greenwich and $650,000 in child support.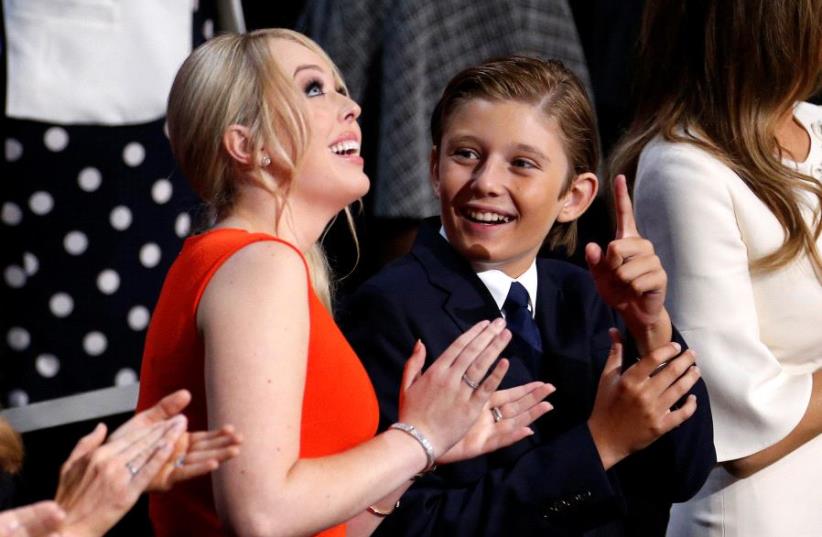 After marrying Melania, Donald admitted on a talk show that with each new child, the others would get 20% less. Of course, this caused some strife between Don Jr, Ivanka and Eric when Tiffany was born and they even tried to prevent her from earning any inheritance. And if that's the reception she was welcomed into the world with, we can't imagine how things were for little Barron.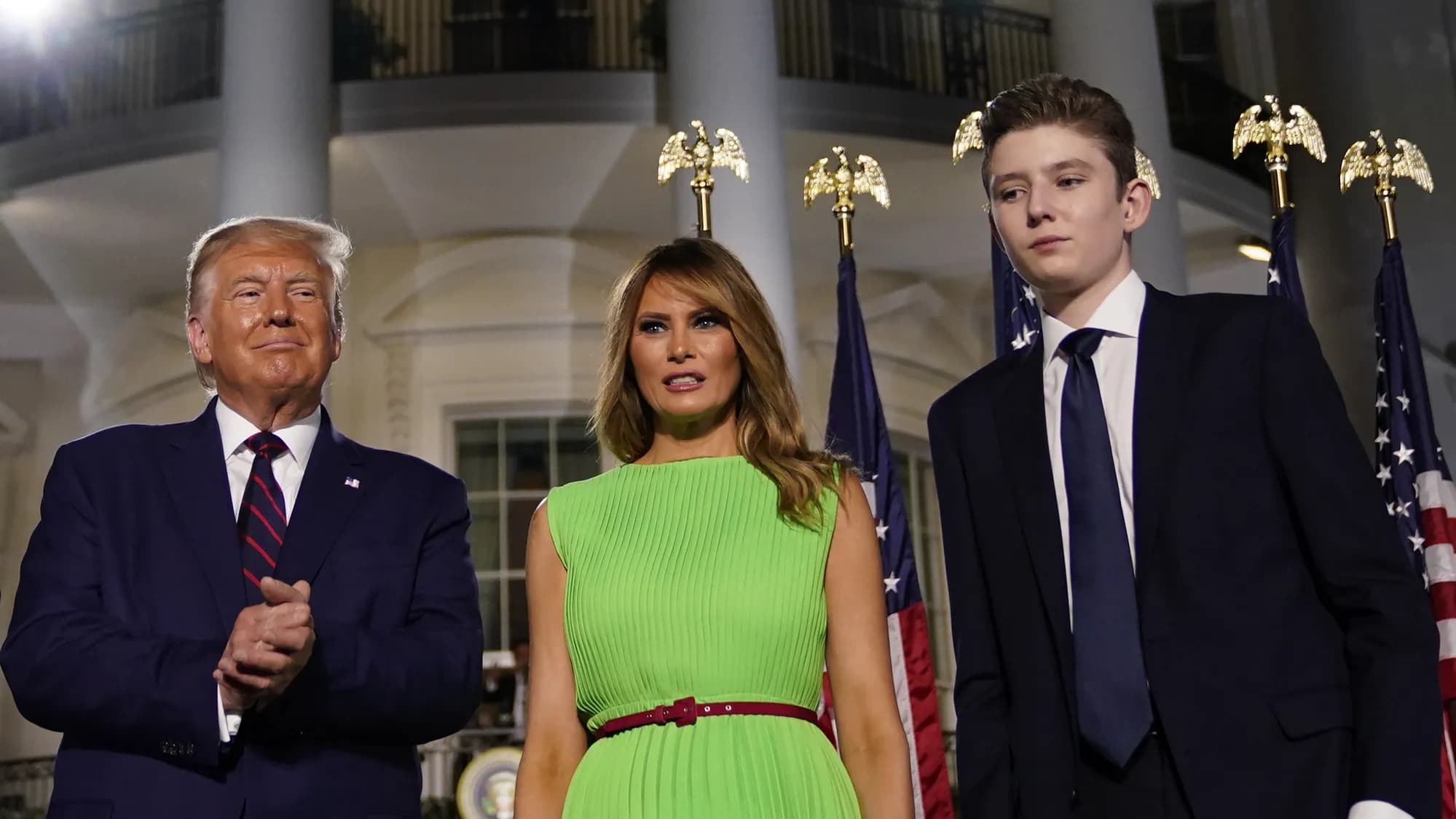 That's why Melania made sure to negotiate a large sum financial deal for her son. She wanted proof in writing that Barron would get the same financial opportunities and inheritance as the three oldest children, and we can't imagine the looks on their faces when they found that out.
One author who wrote "The Art of Her Deal: The Untold Story of Melania Trump" says that Melania's willingness to move into the White House post-election was a tactic to renegotiate the prenup and write in this game-changing clause for Barron.
According to "Vanity Fair", Don Jr. Trump told his dad, "How can you say you love us? You don't love us! You don't even love yourself. You just love your money." That's some heavy stuff. It's unfortunate that this large group of siblings didn't find a way to support each other in the face of adversity and instead fell into the same issue, ultimately being seduced by money.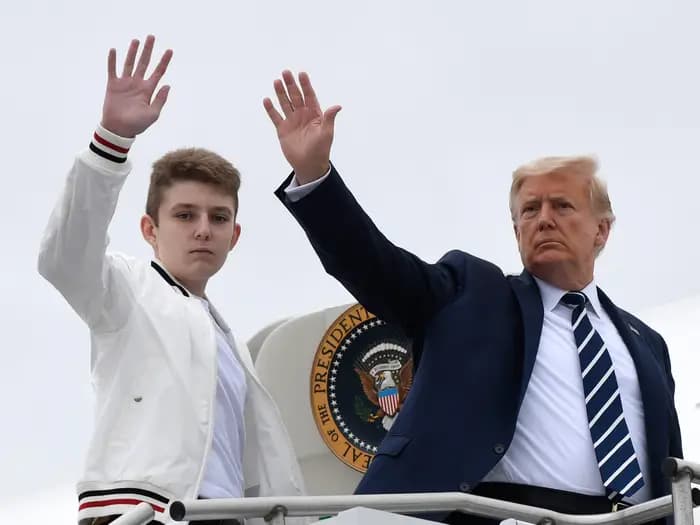 According to Celebrity Net Worth, Donald Trump is a multi-billionaire. Eric and his brother Don Jr. both have $300 million, while Ivanka has a whopping $800 million. Tiffany Trump has a cool $10 million, in comparison to those figures.
All we know is that there's not much evidence of a bond between brothers Barron and Eric, who have 22 years between them. He's 16 years old now, and although he's not frequently photographed, we can't wait to see what the future holds for young Barron.