When you marry someone, you marry their family too. No one knows that better than Prince Harry, who gained a mother when he wed Meghan Markle in 2018. Having a healthy relationship with your mother-in-law is vital, especially if you have a family as complicated as the Royal Family. Ever since they took a step back from their senior royal duties back in 2020 amidst the event that social media has called "Megxit," Markle's mother, Doria Ragland, has been essential to their support system.
When they sought privacy away from the nosey British press and public, they first headed to Canada before settling in California. Along with being Markle's home state, it's where her mother, Doria, still lives.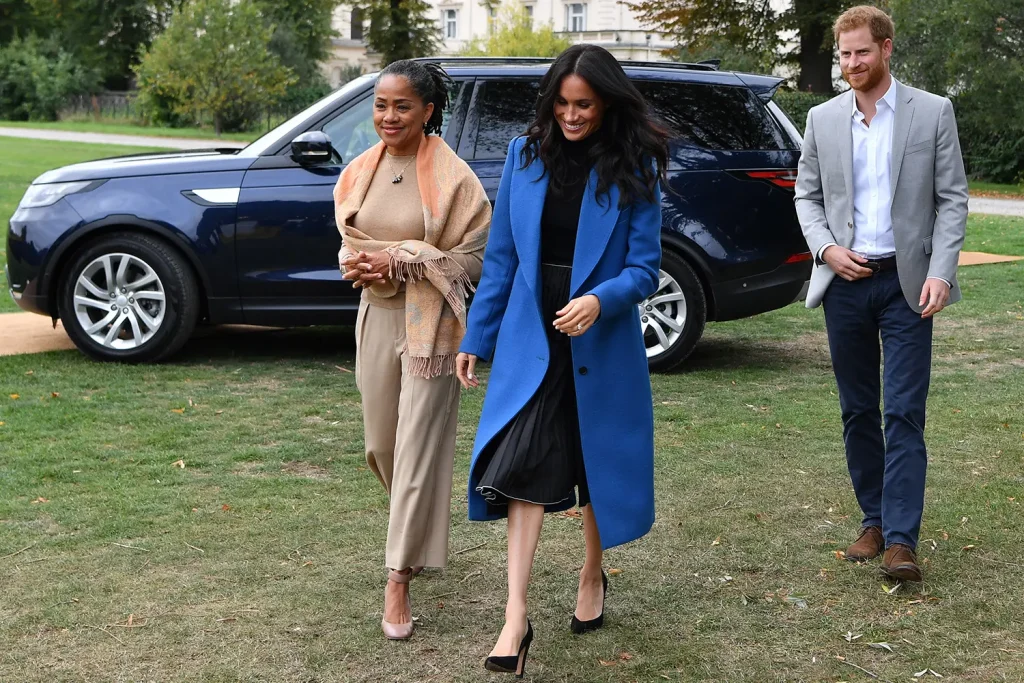 Both in public statements and in his autobiography "Spare," Prince Harry has spoken out about the conflicts between him and his family. Many of them took place during the legendary interview with Oprah in 2021, which confronted allegations of colorism and the brush-off of Meghan's dire mental health situation. He's also discussed the estranged relationship with his father, King Charles, and his brother, Prince William, which has been strained for quite some time.
In an interview with ITV News, the Duke of Sussex mentioned that neither his father nor brother has attempted to reach out with a white flag. This continued even after his grandparents passed away. But unlike the complex relationships with his biological family, Harry shares a special bond with his mother-in-law.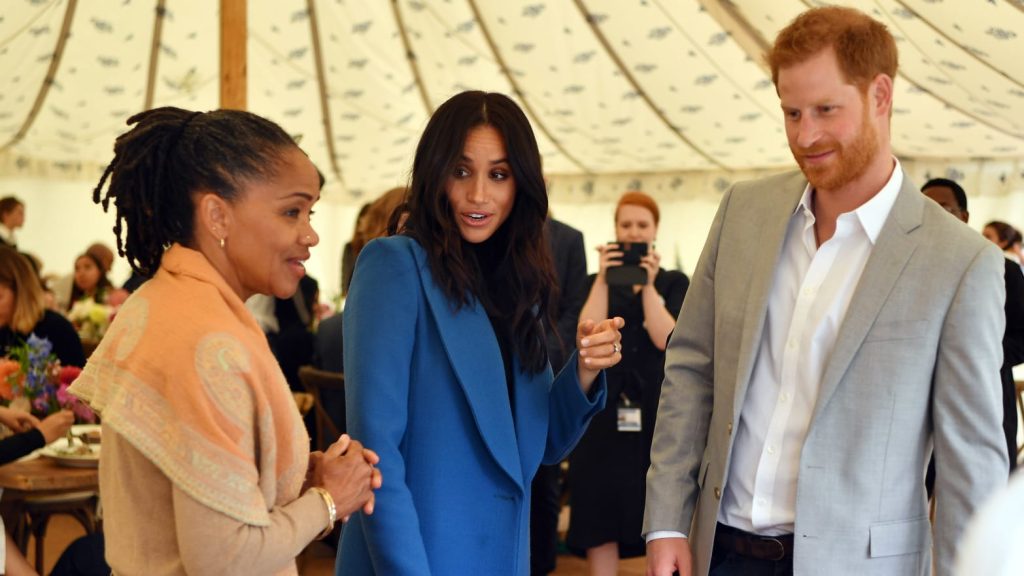 Doria is Harry's most trusted confidante
Apart from his wife, Harry comes to Doria when he has issues to discuss. They've always treated each other with respect and support, and Harry has called her mom "amazing." In the couple's Netflix docuseries, Ragland shared, "He was this 6'1 handsome man with red hair, [he had] great manners. He was just really nice. They look really happy together. He was The One."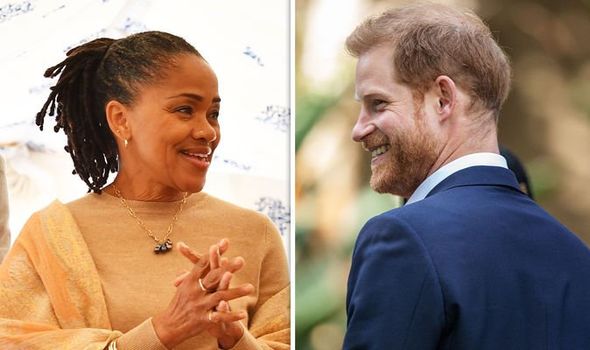 She's a major source of comfort and often gives her son-in-law advice. Her role in "Megxit" was a major one, as she insisted that the couple prioritize Markle's mental health as well as the pair's financial independence. She's the couple's rock, and she's also extremely maternal and discreet. After losing his own mother at a young age, Doria has become like a second mom to Harry, and he sees her as a source of non-judgmental support and calmness amid a crisis.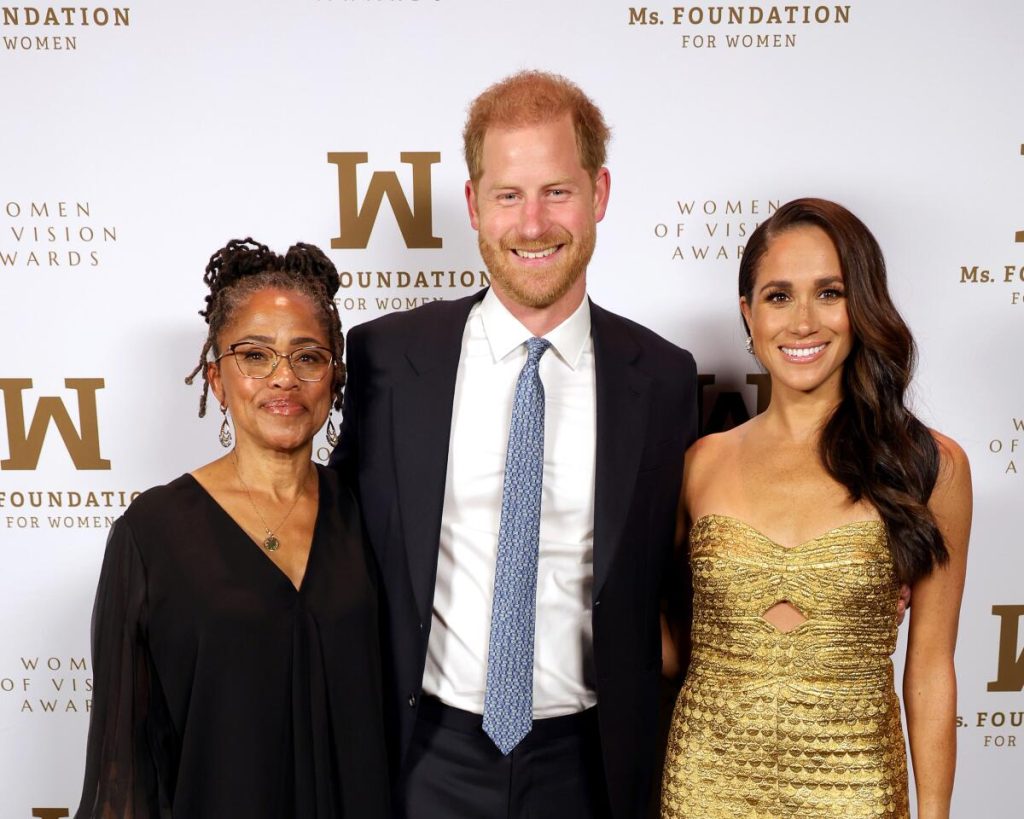 Doria Ragland is the best grandmother to Meghan and Harry's children
Ragland lives just a couple of hours from Meghan and Harry's Montecito home, and she's a dutiful grandma to Lillibet and Archie. At their mansion, she has her own "granny flat," and since the couple has tried to avoid hiring help since they moved to the USA, Doria often helps out.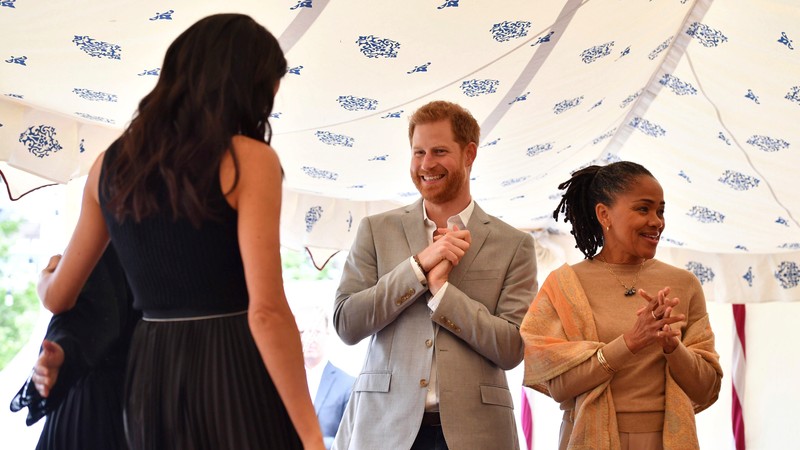 She had many years of experience as the business owner of a company that provided care for elderly people and also has a master's degree in social work. She even spent over $5,000 on grandparenting classes to prepare for Archie's birth. Doria Ragland is clearly devoted to her grandchildren, and at the 2023 Ms. Foundation Women of Vision Awards, she wore a sweet gold charm necklace with their names engraved on it.