It's official: the most famous baby in the world has turned 17. Doesn't that make you feel old? These days, Katie Holmes and Tom Cruise's daughter is applying to universities across the United States, with a potential interest in studying fashion. This little girl seems to have grown up in the blink of an eye. From the apple of Katie's eye, she's now blossoming into a stunning and smart young woman.
Although she was once dubbed the world's most famous baby, Suri has had her share of pressure to deal with in the spotlight. Her childhood was a rollercoaster of tabloid attention and being obsessively followed by the media, especially when her mother tried to keep her out of it. When Tom and Katie had their high-profile divorce in 2012. Post-separation, Suri and her mom prioritized privacy, and because of that, Suri has been somewhat of a mystery. Thanks to her mother guarding her so fiercely, she was able have a normal childhood.
Still, paparazzi is everywhere, and some of them managed to catch a quick glimpse of Suri while she roamed the streets of NYC. Entering this new chapter of her life, she appears to be living life on her own terms and charting her own course in this world. Here's what she's been up to in 2023.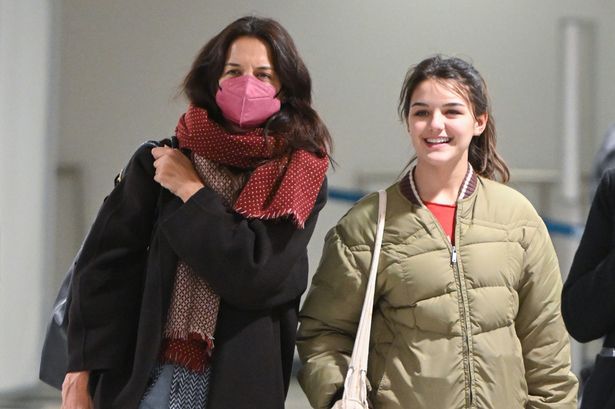 She just turned 17
Suri Cruise just turned 17 on April 18, 2023. She's currently in NYC with her mom and the two are spotted out and about quite frequently. Whether they're getting food, watching a play or boarding a flight, this gorgeous duo clearly has a close relationship. During the pandemic, they quarantined together and binge-watched one of Holmes' famous TV shows, including "Dawson's Creek."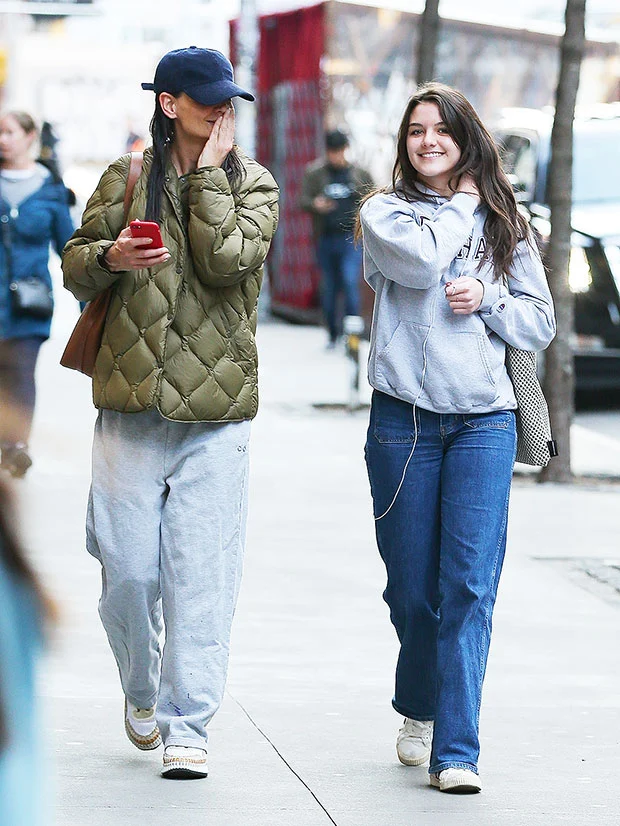 She's still estranged from dad Tom Cruise
According to the media, Suri isn't included in Tom's holiday card. The news came after Brooke Shields said that the card used to include Tom, his ex-wife and their daughter, but now it just includes Tom and is sent sporadically. Despite reports that he's not involved in Suri's life, divorce documents showed that he agreed to $400,00 in child support annually until Suri's 18th birthday, but the two haven't been seen together in over a decade.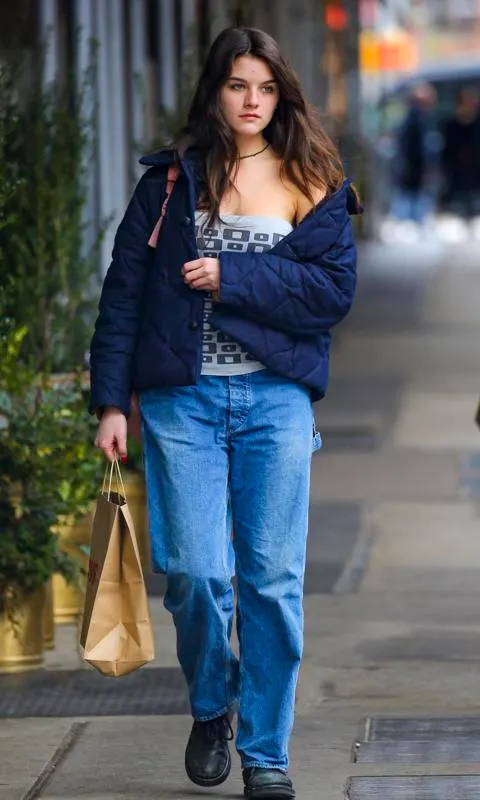 Suri Cruise can sing
This multi-talented queen takes after her mom and is entering the entertainment industry. In Katie Holmes' film "Alone Together," daughter Suri sings the track "Blue Moon" in the opening credits. She clearly thinks very highly of her daughter since when she was asked why she chose her daughter for the gig, she answered, "I always want the highest level of talent, so I asked her."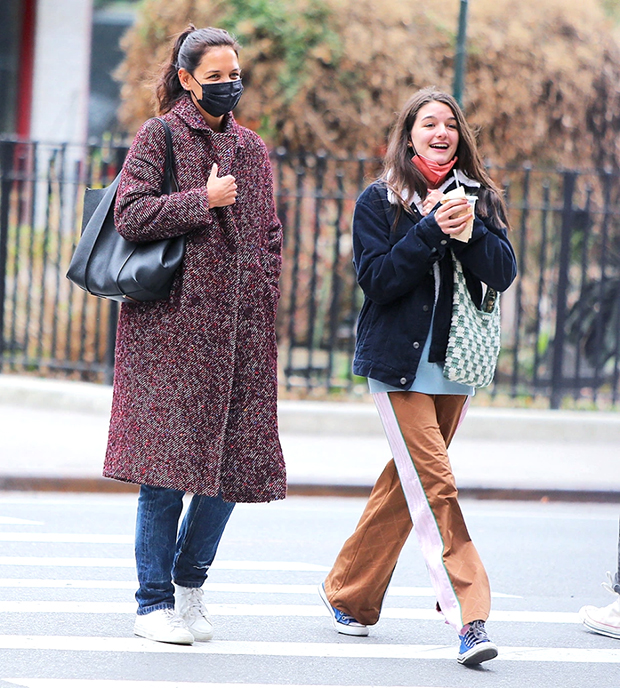 She might study fashion
Based on reports from Hola magazine, Suri has been applying to many universities across NYC and many people speculate that she would study fashion/ Since her mom has such amazing fashion taste, we're not surprised by this news. Despite applying nationwide, her mother hopes she'll stay in NYC so they can stay close. She's been protective over Suri for many years, so it must be hard to let go as her daughter grows into an adult.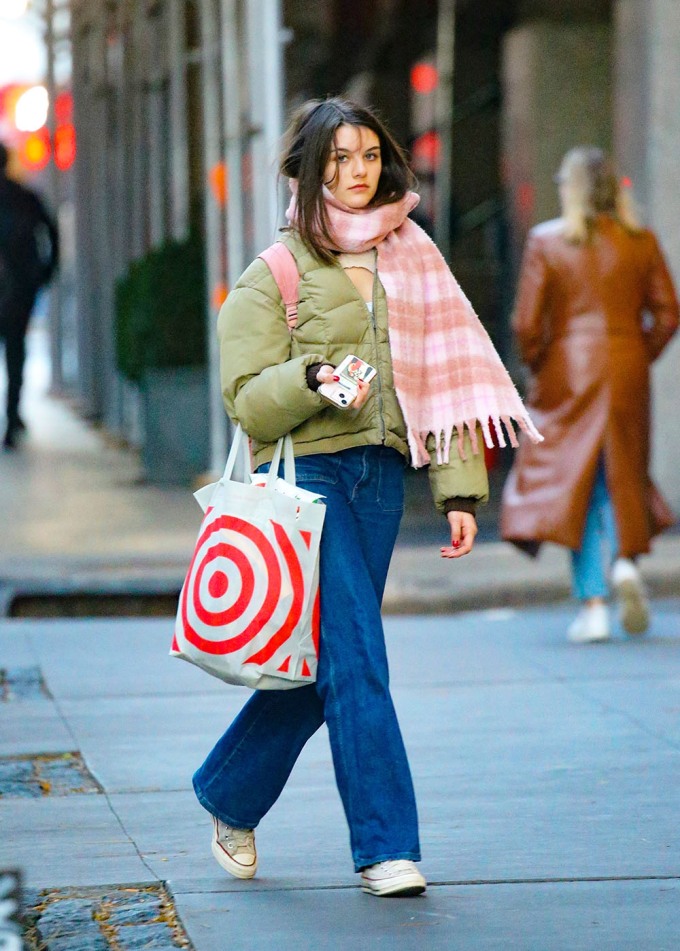 She's been a fashionista since she was a child
Of course, we can't give Katie all the credit for Suri's fabulous sense of style. She made headlines as a fashionable toddler and has been seen wearing various designer outfits and accessories since then. As of 202, her wardrobe was valued at a total of $3 million. Over the years, her style has become more refined and unique. No matter what she wears, she always rocks it with effortless confidence. Now the same height as her mother, this young woman is very quickly becoming her own person, and we can't wait to see what's next for the starlet.