Kim Kardashian is known for the empire that has built around her celebrity status. She is a mogul in business and one of the most successful reality stars to date. Kim has amassed a wildly successful and large fortune through all of her endeavors, and she really has the world at her fingertips. Her buying power gives her the opportunity to afford almost anything. She can basically have whatever she wants. And that includes other people's stuff too. Because of this, there have been several instances where Kim has actually attended auctions for deceased celebrities' belongings. You can find Kim at many auctions of celebrities who have passed away, and purchasing some amazing things. Read on to learn more about every time Kim K has purchased dead celebrities' belongings.
She wore a watch of Jackie Kennedy to a meeting with Donald Trump.
Back in 2019, she talked with Vogue about the piece. She revealed that she had met with Donald Trump and that she wore Kennedy's watch to a meeting with Donald Trump. She acquired the watch in 2017 at an auction. She bid on the Cartier watch that was gifted to Jackie Kennedy by her sister's husband back in 1963. With a bid of $379,500, she paid a whopping three times what was originally paid for the watch.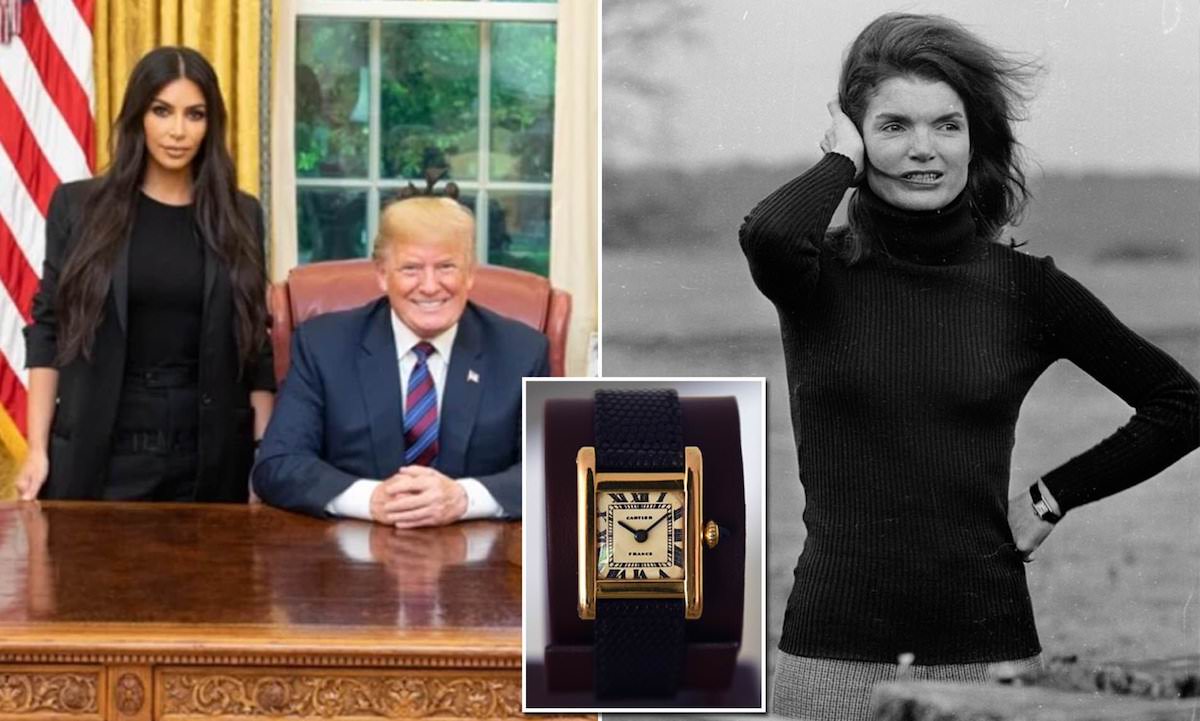 She has several of Elizabeth Taylor's bracelets.
Apparently, Kim loves Elizabeth Taylor and has been willing to pay a pretty penny on her jewelry. She once paid $64,900 for three of her bracelets. This was only a small fraction of the total amount spent on the actress's jewelry collection. Altogether, bidders spent a total of $116 million dollars to take possession of her diamonds, gems and precious pearl collections.
Kim was able to get a set of bangles that are by designer Lorraine Schwartz, and have accents of diamonds and jade. "I never thought I could own a piece of Elizabeth Taylor's jewelry. I was so thrilled to win these bangles because they were hers." She was particularly interested in getting her paws on the bracelets because she thought the jade in them possessed a mystical ability. "[Taylor] wore them constantly during the final years of her life and I believe they carry her spirit," Kim said.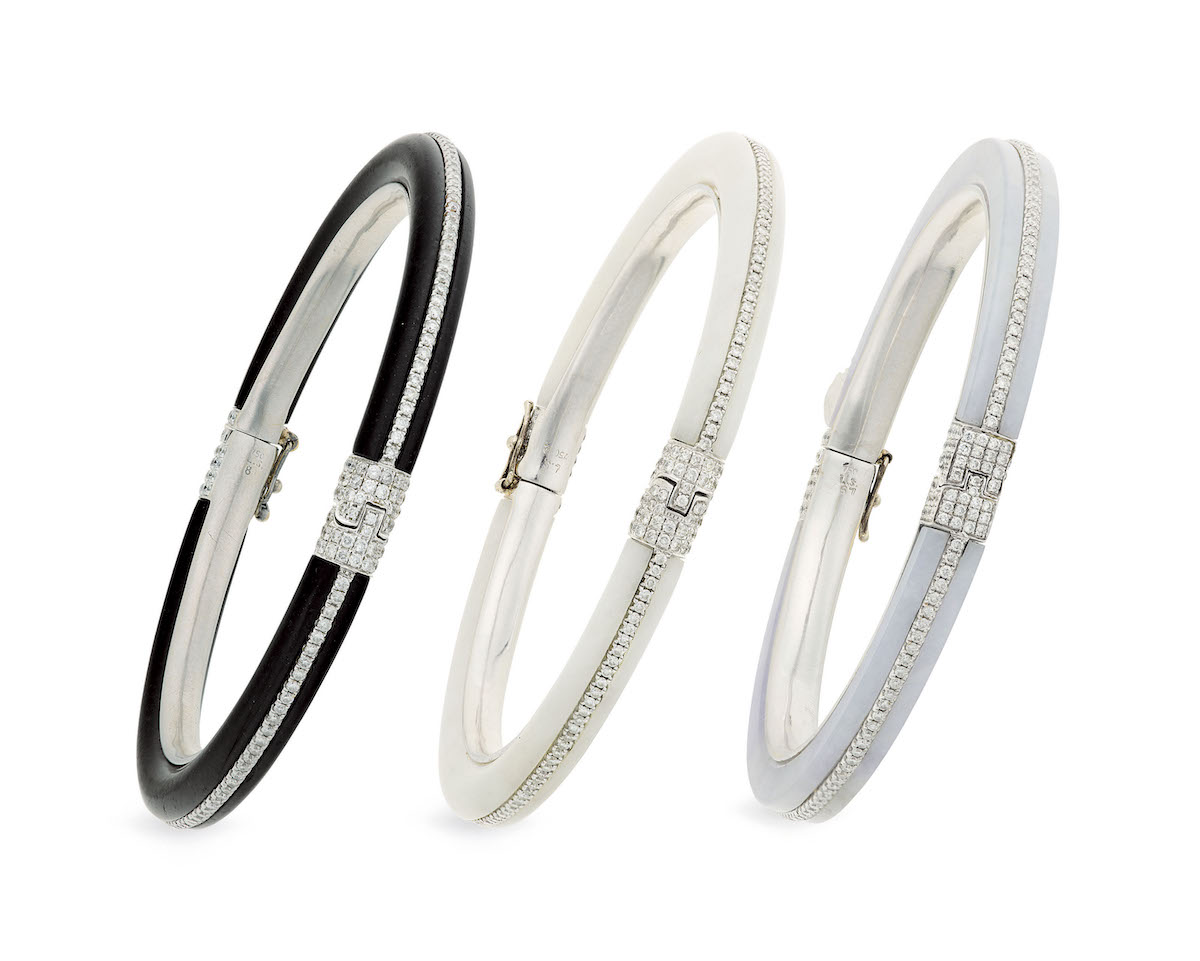 She has scored some belongings of Elvis Presley.
Kim gave her brother Rob Kardashian a wonderful Christmas gift back in 2019. She revealed on Instagram that Rob is a super fan of Elvis Presley. So Kim attended an auction for Presley's possessions and won two of his beautiful gold rings. One has an oval ruby feature, and the other has a rectangular row of diamonds. She paid $7,000 and $8,000 for both.
Rob became a fan of of the singer because of his late dad Robert Kardashian. His dad adored Elvis and reportedly had all of his song lyrics memorized. He even dated Presley's ex wife Pricilla Presley. Close friends even report that he was very seriously in love with her and even considered settling down with Pricilla. "He wanted to marry her and have children with her," the source said.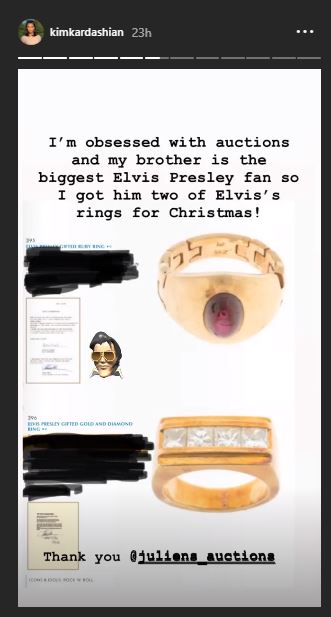 North West has worn one of Michael Jackson's hats as a Halloween costume
Back in 2019, Kim got her daughter North West a great gift for Halloween. She was able to acquire a fedora hat of Michael Jackson's for North West to wear for Halloween. She shelled out $56,000 for the hat, which he wore for his music video for "Smooth Criminal" back in 1988. She reportedly also paid $65,625 for a bejeweled hat that Jackson wore to an Elizabeth Taylor party  back in 1997.